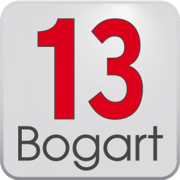 Bogart for Windows now out !
Promotion until December 31, 2021

All Bogart fans who purchase the update to the BogartSE 13 by December 31, 2021 will later receive a compoesy® license for any Windows system as a free bonus!
Now that the development of the final range of functions has been completed, compoesy® is expected to be published in spring 2022. Although this is later than originally planned, many great functions have been added. So the wait was definitely worth it for future users.
The free license should then be redeemed within three months of the publication of compoesy® v1. Information will be sent accordingly via a newsletter .
compoesy® can run on most 64-bit Windows 10/11 systems and can be installed parallel to BogartSE Windows, which enables uncompressed audio and video transfer between the two programs.
Casablanca owners from the very beginning without a powerful Windows PC and of course all BogartSE fans who have wanted a new BogartSE 13 and only want to cut with it, can also pass on this compoesy® license. The new editing software can be tested as a demo on any PC and then also shows the compoesy® serial number when it is started. This number can then be used to request the free code and activate the full version.
The Bogart 13 Highlights:

1. No more problems due to erroneously adjusted settings 2. Audio mix and editing even easier and faster 3. New and improved standard video effects 4. Placement of insert scenes significantly accelerated
5. Higher quality WAV/PCM audio import/export (Casablanca-3) 6. H.265/HEVC export >50x faster, depending on the CPU (Windows)
Settings:
[Personal settings] which were set in BogartSE, can now be saved by a [Backup] function. This means that these are restored at the push of a button when switching to new devices or in the case of a completely new installation. (Silber & Gold Edition)




With "Personal settings" [Reset] the essential settings of BogartSE can be reset to the factory defaults. "Incorrectly set" systems can thus be corrected at the push of a button. (Silber & Gold Edition)




WINDOWS: When the program starts, it is automatically checked 1x a day for available updates, if there is an online connection. Under Settings / System / the [Check for updates] can also be switched off.




WINDOWS: With a completely new BogartSE installation, the "Input Device" is automatically set to "Trackball" to facilitate the transition for Casablanca-3 users. In addition, [Scrubbing with loop playback] is "off" as standard. Both settings can then be adapted to your personal wishes in the [User Interface] section.




Project:

In "Project" / [Select] entries can now be removed from the list in the "Last used projects" area. This means that you can now also remove unreachable Store'n'Share/Disk-Juggler projects that are no longer needed on the device. The change to this list has no effect on the actual projects.




[Delete all projects] removes ALL used projects of the current project environment at the push of a button. After that, it is offered to delete any existing MediaPool as well.




Import:




Within the "Import" [AV Correction] the preview display can now be switched to [Original], [Correction], [Original + Correction] and [Compare] (including scene selection for this). This makes it easier to adapt to other scenes / cameras during the import. (Gold Edition)




Scenes from selfie cameras can now be read correctly directly during import with [Mirror horizontally]. (Gold Edition)




The [Import Settings] functions [Shorten Scenes IN] and [Shorten Scenes OUT] are now used to automatically trim scenes and photo scenes. Especially when using the [Insert] function, scenes on the IN need a trimmed area if transition effects are to be used with it. This can now be done automatically.



In the USB/CD/DVD import window, you can filter to "All", "Photos" or "Videos" for import. Cameras, which additionally generate a preview image on the memory card for each scene, no longer lead to Photo+Video "Doubles".
The setting made also applies to a subsequent "Advanced Search" in Windows.


While the import is in progress, the estimated duration for the import is now estimated and displayed.




WINDOWS: Scenes with multiple mono audio tracks are now automatically imported correctly.




WINDOWS: Files can now also be imported from tablet / smartphone / ActionCam etc. that only




connect to Windows as an MTP device. These are temporarily cached before the import, which takes some time.




Edit:




The insertion of an [Insert] is now done directly on the orange position marker. Inserting at the beginning and then moving appropriately is no longer necessary, which significantly accelerates the workflow with insert cuts.




A double click on the centred Storyboard scene now sets the orange position marker exactly to its beginning, which makes the insert cut and playback in the small window much easier.




In the [Special] menu, the switches for [Preview], [Full Size] and "Advanced Preview" (loop icon) are mostly automatically locked, if newer effects do not support the respective function. The "prohibition sign" when calling such functions is thus omitted and the use becomes clearer. (Older FX might not support this feature)




In Edit [Opt] you can now switch between [JPG] and [PNG] photo formats before [Export picture to file] is used. (Gold Edition)




When using the "Advanced split" playback, the query as to whether existing points should be deleted, only appears if there are actually points ahead of the playback position. (Gold Edition)




The new features mentioned under Finish / Export also apply to "Edit" / [Opt] / [Exporting scene].




When playing scenes and storyboard, there is an additional range display before the level meter.




This also makes it easier to see visually where you are in the film/scene.




Effects:



The Image-Processing/Special effect "Zoom" no longer has a 8s length limit for IN/OUT zoom rides.




The Image-Processing /Special effect "Rectangle" now has an adjustable fade time.




As a new Image-Processing/Special effect, "Tilt" offers rotation by +/- 90° and 180°. Whether the




aspect ratio is adjusted by "black borders", "no borders", "centre" or "distort" is adjustable.




There is a new Image-Processing /Special effect, "Sharpness correction" that can either blur scenes




with a slider or increase its sharpness. Using "Reverse", a scene can also begin and/or end with a set blur, while the middle part is displayed normally.




Titling:




The "Bogart Titler" and the "Vertigo Titler" now show the number of elements used in the respective title directly in the tab labelling of "Box(es)" and "Page(s)". This allows to quickly notice erroneously created pages and boxes.




The "Bogart Titler" and the "Vertigo Titler" have received a yellow switch [>0<], which can reset all settings in all tabs to the factory specifications. "Incorrectly set" title documents are now a thing of the past.



Audio Editing:
The export of sound clips now has a "Mode" switcher for audio export as [MP3] or [WAV]. When exporting as a WAV container, the uncompressed PCM audio codec with 1536 kBit/s and 48 kHz is used.




When using the "Advanced split" audio clip playback, the query as to whether existing points should be deleted, only appears if there are actually points ahead of the playback position. (Gold Edition)




CASABLANCA-3/DVC: The import of . WAV files (for Zoom Audio recorders and Co.) is now supported.




Audio Mix:



When crossing the timeline/scrubbing, with Alt +/- and Shuttle-TT all audio tracks are now played. (Gold Edition)




With this and the following points, the cut-to-beat with underlined music in BogartSE has been




revolutionised.




The function "Split active sample at marker " (scissors symbol) can now also be used in audio track 1




(original audio). This cuts the scene+audio into two parts, according to the respective storyboard




scene (as in the Edit menu).




In the first tab "Insert / replace Samples", the switch [x] can now also be used to delete sound clips




in track-1 (original audio). Accordingly, the affected scene is removed from the storyboard!




Especially handy after splitting scenes for editing to music beat and removing "excess" scene parts.




In the third tab "Fade" the transition effect "Audio crossfade" can be inserted into the storyboard




with the new switch [Track 1 Audio Crossfade]. The "maximum length" can be set from 1-5 seconds. The actual time depends on the available material. If this is not long enough, the audio fade is automatically shortened. An inserted audio fade can be undone via "UnDo" or, since it is actually a "transition effect", later changed or deleted at any time in the transition effects.




The effect also allows two different ways of usage:



o
If a sound clip in track-1 was selected, the audio fade is set from this scene to the following
scene.
o
If no sound clip was active in Track-1, the audio fade is set from the top centred/selected
scene to the next scene.
Below the audio tracks there is now a switch [Search], which jumps to the currently in the




storyboard selected sound clip in the list of the tab "Insert / replace Samples".




With the [Search] switch, it is also possible to separate a selected original audio in track-1 as an




independent sound clip in the audio bin. If you have cut in the storyboard and this part has no scene in the Scene bin, this significantly shortens the creation of an audio sample.




Finish / Export:

In order to improve the playback of exported scenes on older/weaker media players, a quality level "HD TV" has been added. And for sending videos via WhatsApp & Co., the quality level "Web Video" reduces the memory consumption of exported scenes/storyboards even further. Perfect even for slow tablets & smartphones.




Below the quality setting, the export menu now displays an estimate of the expected file size. The actual size may differ from this estimate depending on the movement in scenes/image- noise/image details/etc.




When exporting a single scene or the storyboard in a certain format, the time required is now estimated.




A scene / storyboard export can now also be done as a lossless compressed PNG single image sequence. Since the best possible quality is always used, there is no adjustable quality for JPEG + PNG sequences.




WINDOWS: For the export of "vertical" video recordings, you can now set whether a "Rotate" information is embedded in the video file for later display (not supported by all file formats). This also makes it possible (with restrictions) to cut vertical video scenes (e.g. from/for a smartphone or tablet). (Gold Edition)




WINDOWS: Depending on the project format and hardware, "Intel" hardware-accelerated formats are now also available. Systems with Intel processors from the 6th generation and an active Intel UHD graphics card will be about 43-53x faster with the H.265 / HEVC export. If an export of one hour of UHD 30p material previously took 108 hours, this is now done in 2 hours.




Miscellaneous:




The multiple selection in areas with list windows (e.B. import file selection) has been improved to comply with the PC standard. If you put a check mark and then a second one at any point, while holding down the capital letters(Shift-) key on the keyboard at the same time, all scenes in this area are marked.




In the ImagePool (accessible via the "Select pattern" window) the three graphics of "Rectangle" - Bold & -Thin have been revised for the product "Bogart SE / Images / Borders" in order to fill the screen when used with special / image compose "Patterns 2 and 3 effects.




WINDOWS: The recording functions for DV/HDV and the USB-analog converter now both have a "Mode" switch. [Normal] picks up as before until stop or signal loss. [Time] allows a selectable range of 1-180 minutes. To minimise errors from old tapes, recording times not exceeding 15 minutes is still recommended.



NEW Title FX pack 4 and Video Effects Pack 10 (for BogartSE v12.2 or above only)


• 15 new title effects
• 25 new video effects as well as a new, easy -to- use picture-in-picture effect with mask transitions
• + a bonus title effect for owners of both software packages

With this, an effect fireworks can be ignited immediately. Which, of course, does not contradict the fact that effects should be used very rarely and in a targeted manner. Because it is precisely then that a good selection is important. This is the only way to find the right effect for a creatively necessary transition.
Anyone who purchases the title effects package 4 and the video effects package 10 also gets a very powerful bonus title effect . This allows titles (with or without freely configurable background graphics) to be shown / hidden with all active gray gradient masks of the BogartSE ImagePool. If you have packages such as Ultimate Spice Box, Liquid Images, Magic Lights, Particle Magic etc. active on the device, this one effect alone can generate hundreds of different titles .

The minimum requirement is BogartSE 12.2 ! Use on outdated BogartSE v1-v11 is not possible!

Prices are £99 for the Title Effects Pack 4 and £79 for the FX Pack 10 or both for a limited time for £149.


IMPORTANT:

Due to a change in the version activation, a Bogart 12 activation code is required after installation!
Free updates to all Bogart versions to date (from v5 to Bogart v11) are not possible with the Bogart 12 installation!

If anything is unclear please phone or email before installing !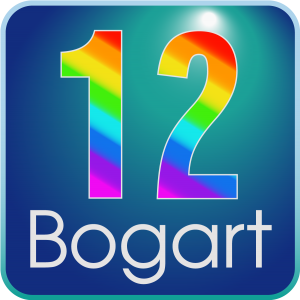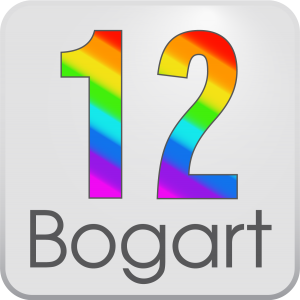 NEW - B4W & Bogart v12 released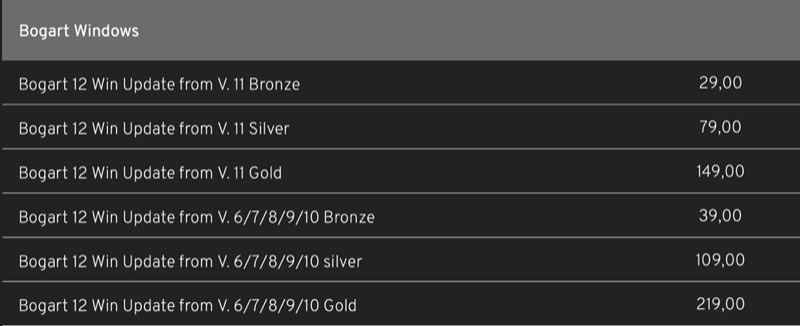 BogartSE 12 for Windows extends the Casablanca-4 and its own Windows PCs with the Bogart software for video post-processing with the latest functions. In accordance with the wishes of the loyal Bogart users, many improvements for the workflow and ease of use have been integrated into the new version.
If you are new to the BogartSE editing software, you will find the essential information to get you started here . A demo version of the video editing software, which has been continuously developed since 1996, is also available there.
If you already have a BogartSE Edition for Windows, you can use this update to retrofit the latest developments in development.

Note when upgrading from very old versions: Some innovations of the last few years can only have an effect from the window resolution "medium" (suitable for screen resolution 1280 × 720 pixels), as there is no space for the clear menus, the display of the Effect tracks, the timeline, tab controls and 9 sound tracks are available. A resolution of 1920 × 1080 pixels at 50Hz (PAL) is recommended.

The innovations in BogartSE 12 Windows as an update from version 11:

Bogart 12 Highlights:
1 Easy migration from older versions - thanks to the v6-v12 option
2 Greater convenience - with scene extract import and better jog shuttle support
3 Faster editing - through image analysis when dividing and creating a storyboard effect
4 More effect possibilities - with 20 LUTs and 30 lower band templates
5 Clearer dubbing - thanks to the jagged display of the current scene area

Settings:
• NEW: Bogart 12 also activates all earlier Bogart 6-11 versions when activated. This allows those who switch from very old versions to 'work their way up' at their own pace, version by version. Or use any version that is newer than the previous one, but not as complex as the latest versions.
• IMPORTANT: Due to this change, a Bogart 12 activation code is required after installation! A free update from Bogart 6 to Bogart 11 is not possible!
• Adjustments to new internet security standards to enable online updates again via Bogart / Settings / 'Search for update'.

Project:
•
• NEW: UHD (3840 × 2160) and 4k (4096 × 2160) projects are now also available in bronze and silver editions.
• Changes made during the current day are now correctly recorded in the list of the 'most recently used projects'.

Import:
• NEW: In the import menu, a 'cutout' function has been added under the preview image. With this, for example, a selectable area can be cut out of a UHD / 4k 'total' as 'medium total' or 'close'. This function can also be used to remove black borders from VHS transfers during import. If the section is fixed at 1: 1 'project size', the size setting is blocked in the selection and it is sufficient to determine the position (in higher-resolution scenes).
• NEW: Film-Scanner files in the unusual format 1440 × 1080 with 4: 3 image aspect can now be imported into 16: 9 projects without being anamorphicaly distorted as with the HDV 1440 × 1080 16: 9 standard.
• If an adjustment to the video format is carried out when importing into an empty project, the aspect of the preview window is now also adjusted correctly.
To edit:
•
• NEW: Split scenes according to picture content. In the 'extended split' menu there is now an additional switch next to the 'Auto' switch (if available) for searching for cuts in material. The sensitivity can be adjusted. An image analysis is carried out, which tries to find hard cuts, for example with DVD / BD import, in scanned film scanner files or VHS recordings.
• NEW: When trimming in the small preview window, the Shuttle-TT Jog wheel is now supported in order to increase comfort considerably.
• NEW: The Shuttle-TT jogs huttle can now also be used in the period menu. This means that the storyboard can be moved forwards and backwards at variable speeds, as with previous tape recorders.
•
• NEW: In the 'Opt' menu, 'Storyboard -> Scene' can be used to create a scene from the entire storyboard in the shelf.
• NEW: Storyboard-> Scene now generates cutting information, which can be used in the 'extended' division. For example, a number of long-term effects calculated in the storyboard can be created again as individual scenes in the shelf.
• NEW: Bogart 12 can receive scenes and audio clips from the new Compoesy interface (available in 2021).
• NEW: Bogart 12 supports the transfer of scenes and audio clips to the new Compoesy interface in 'Edit' or 'Audio recording-edit' via the OPT menus.
• If a 'new scene' is created in the storyboard-> 'Search' filing due to different trims, the triangular markings 'in the storyboard' of the original and the new scene are now correct.
• If a 'new scene' is created in the Storyboard-> Storage 'Search' due to different trims, the new scene is also found correctly in the Storyboard-> Storage Search.

Effects:
•
• NEW: Transition effect 'audio fade' with soft audio fade for hard cuts. The length of the audio transition can be influenced by the effect length, which leads to an even shortening of both scenes.
• NEW: The RGB sliders in color selection windows can now also be addressed directly with the PowerKey buttons 'r', 'g' and 'b'.
• NEW: Special + long-term effects 'Apply LUT': The manual color adjustment of video material after recording (color grading) - can take a lot of time. As a rule, each colour level must be adjusted until the composition of the image is pleasing and fulfills the intended purpose. If you use this functionality with cameras that are able to record in the so-called LOG format, the processing of each individual scene is generally mandatory.
• LUTs (look-up tables, comparable to tables for certain corrections of certain colour values) make it easier here. There are a variety of free and paid LUTs or LUT packages available for purchase where professionals have already taken on this work. For example, do you want to create a cinematic image with dramatic contrasts? No problem. With a suitable LUT, this can be done in a few clicks. Look up tables are often a good starting point for further changes. So you can weaken the strength of the LUT effect using the transparency slider and of course make your own additional colour and image corrections by combining them in the effect stack. So you don't have to rely completely on the prefabricated optics of a LUT. Bogart 12 provides 20 of its own LUTs for this.
Titling:
• NEW: For the Bogart Titler, Vertigo Titler and Titel-Studio, 30 belly band templates are supplied as 'page' archives. Depending on the project format and text length, adjustments to the font size may be necessary.
• NEW: The 'Standard' font extends the title with a very clear and professional video font.
Audio editing:

• NEW: In audio recording, editing, the current project name and the project format are displayed at the top left.

Audio dubbing:
•
• NEW: In the audio dubbing, a double click on the selected StoryboardPLUS scene is sufficient to display its original sound in full width. This increases the orientation, the handling and the convenience of dubbing with StoryboardPLUS considerably.
• NEW: In dubbing, you can now jump directly to the respective effect by clicking on the red / green / blue bars in the StoryboardPLUS timeline.
• In audio dubbing, correct audio calculation is made possible after an entire track has been muted or unmuted.
• In the dubbing / 'Insert / replace audio track' tab, the counter runs correctly again when individual pieces of music are played back.
Various:
• NEW: The main menu now shows the name of the current hard disk, the project environment used, the project name and the format at the top right.
• In Arabesk an error in the disc preview and calculation has been fixed when 9 films with chapters were defined.
• Arabesk Blu-ray discs were only played without sound in some older players. This should now be fixed.
• The currently active version number of Arabesk has been increased to v8.1 / 7.10 / 6.15 due to the changes.
Important note for users with several Bogart systems: Projects that have been processed from BogartSE 10 can only be processed to a limited extent by the older versions! Inserting titles in such projects is not possible with Bogart v6-v9, for example. Users who work on projects with Disk-Juggler on several devices must install the same software everywhere!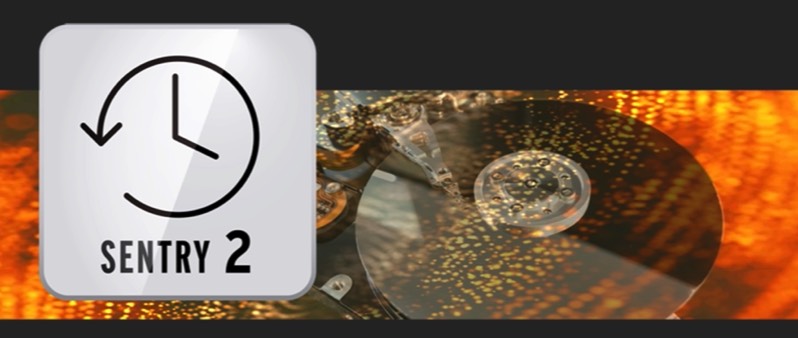 Available now included in the latest version(s) of B4W: HD-Backup Sentry 2 (B4W 11.6 / 10.9 / 9.15 / 8.20 / 7.23 / 6.25 / 5.29)
The successor to the popular HD-Backup Sentry software for data backup under Bogart & B4W is now available.
If the new HD backup Sentry 2 is active, the following new functions are available in addition to the previous Sentry (1) range of functions (Sentry (1) is automatically hidden when Sentry-2 is activated)
• Expert menu / Save (partial) project - now allows in the setting: Save "Individual project" to switch off scene storage and sample storage . This makes it possible to save "only" the storyboard of a film that is in progress 1: 1, which is much faster in between than saving the entire files several times. Of course, a pure storyboard backup should only be carried out "additionally" if a complete data backup has already been created.
• Determination and display of space requirements : Operations that affect entire project environments can very quickly show the space required. If you only back up individual or selected projects, it takes some time, depending on the size, before the space requirements can be determined. If there is not enough space at the selected storage location , the required space and the free space on the data carrier are displayed. You can then select a data carrier with more space.
• Project environment -> Disk-Juggler: Any internal, Store'n'Share or Disk-Juggler project environments can be copied to another data carrier in Disk-Juggler format. This copy contains all 30 projects of the selected environment and can be used to work with it directly in the Project / Hard Disk Selection menu. If you want to switch from the internal hard drive of a Casablanca-3 to Bogart Windows, this is considerably faster than backing up + restoring (which generates 2-3 times the amount of data). External hard drives in Linux EXT3 format can also be transferred to Windows NTFS formatted hard drives on the Casablanca-3 so that they can be further processed by Bogart Windows with Disk-Juggler.
• Store'n'Share / HD-Backup -> Disk-Juggler: This function converts an "old" HD-Backup data backup or a Casablanca-3 Store'n'Share project environment directly into a Bogart Windows Disk-Juggler environment. No additional storage space or an additional hard drive is required. The prerequisite for this is that the external hard drive already uses the Windows-readable NTFS file system. The project environment / backup converted in this way can no longer be used from the Casablanca-3!
• Projects - checking and repairing: Any number of (or all in the selection menu at the top right) projects can be checked and repaired within the current project environment / hard drive !If errors are found, the log with the details can be saved on a USB stick for the Casablanca-3 or anywhere as a .txt file for Bogart Windows. Every Windows or Apple computer or every smartphone or tablet with a USB stick adapter can display this file in order to view the audio or video data concerned in more detail. In general, however, it is recommended to always carry out the offered project check + repair after a crash if new material has been recorded, imported or generated on the hard disk by effect calculation since the Bogart start. Defects in the video are replaced by black images with the message "Incorrect video material". Defective pieces of sound are muted if necessary.
• Drive information: Shows the free space on connected hard disks or partitions that is available for data backups or Disk-Juggler / Store'n'Share project environments. Disks under 32 GB or unusable file systems are not displayed.
v2 + Disc Juggler £190.00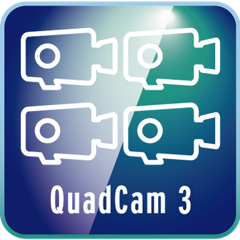 QuadCam v3 Bogart Windows
With QuadCam v3, up to six scenes can be played simultaneously in order to determine the editing sequence in a similar way to using a live mixer.

The additional software QuadCam v3 is therefore ideal for multi-camera recordings of weddings, concerts, family celebrations and interviews. But sports videos also look even more professional when different perspectives are used.
Without special software, the post-processing of such recordings is extremely complex because the individual segments have to be laboriously cut and inserted into the storyboard or timeline.

The editing with QuadCam v3, on the other hand, is very simple: The individual recordings from two to a maximum of six cameras are played back simultaneously in real time in a special window. The recordings are completely synchronised, similar to a live TV studio. The cutter can freely decide when he wants to switch to which angle. Subsequent corrections, fine adjustments or several variations are very easy with QuadCam v3.

Test QuadCam v3 as a free demo installation to convince yourself of the performance and suitability of your system - latest version of the operating system required.
Update from Quad Cam v2 £99.00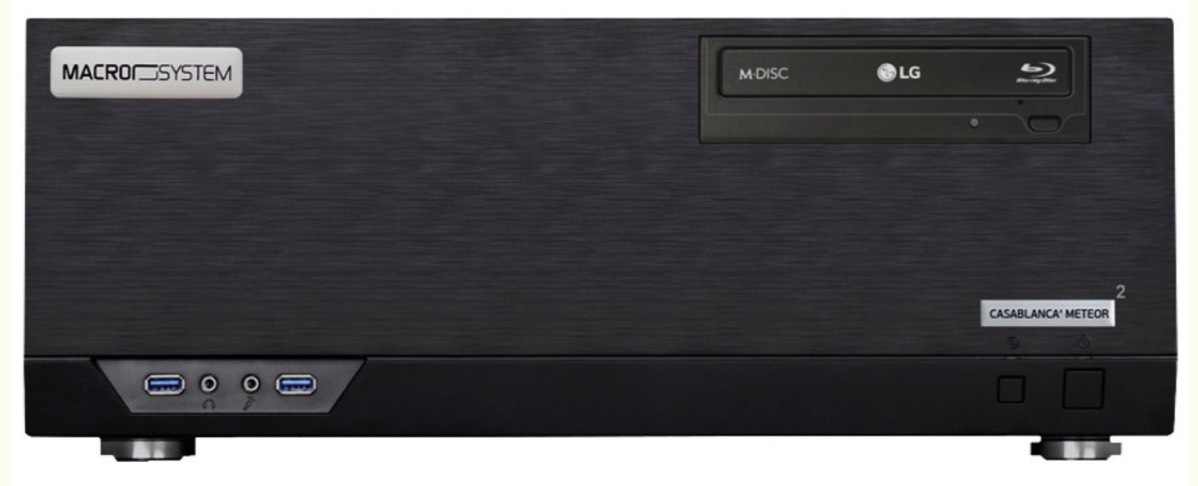 Meteor2 PRO New !

Check out the machine page for more details.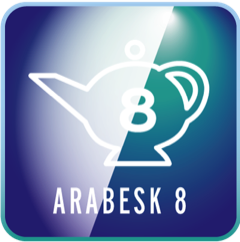 Arabesk v8 for Bogart 4 Windows
For creating UHD disks with a high-quality moving Blu-ray menu and Ultra High Definition films is now possible. The video resolution of 3840x2160 pixels at 24, 25, 30, 50 or 60 frames / second in the modern H.265 / HEVC codec guarantees a great picture quality when playing on compatible Blu-ray players.


NEW: Creation of Arabesk 8 UHD disks from UHD and 4k projects.
NEW: Support for 100 GB Blu-ray discs as reference medium
NEW: With the Arabesk 8 settings you can set whether you want to "burn several discs in a row". If the button is set in the Arabesk settings, Arabesk 8 counts in the burning process. You can always see how many discs have been burned successfully. At the end of each burning process, you can either insert another disc, or when the desired number has been reached just stop.
A possible cause of a crash with multiline but empty text lines in the menu calculation has now been fixed.
The text in the "Calculate Movie" window is now fully displayed even with very high screen resolution.
Assistant: In the "Quality" window, the occupancy is displayed > 100% in red as a warning it is too full.
Assistant: The "Menu Design - Background" setting prevented the correct use of the already selected template and has been removed. If required the background can still be changed (and correctly) via the item "Main menu".

Important notes about Arabesk 8:

The Arabesk 8 UHD disk discs are played by a great many 4k Blu-ray players, but not all like for the first self-burned DVDs + BDs. Best practice is to create moving menus and not simple menus as those with a still image often do not play correctly or at all. Of course if no movement is desired, one can simply create a still image from a pattern or scene image, e.g. create with 30 seconds and use this as a "moving scene" for the background.
For real 4k projects with a width of 4096, the edges for the UHD standard are automatically trimmed to a width of 3840.
For UHD disk projects only UHD or 4k projects can be used.
If you have an SD or HD disk project in which 4k / UHD movies are available and you switch to UHD disk, all smaller resolution will be removed after a warning from Arabesk. If necessary make a copy of the disk project beforehand and switch over there when DVD / BD + UHD disc (only with UHD movies) is needed.
The menu display is only possible in Full HD, but then the movies are played back in full UHD resolution.
DVD discs are too slow for playback and small in size so for testing the demo version rewritable BD-RE blanks are recommended.

A list of already tested 4k Blu-ray players with positive and negative comments is being compiled but if in doubt please test first.

The Arabesk 8 for Bogart Windows can be used as a demo version. Since no UHD projects are possible with the older (up to 16 years) devices Casablanca-3 and DVC models, there is no Arabesk 8 for these models.



3D World for Bogart Windows
With 3D World for Bogart Windows an effect package with very different effects has arisen that have one thing in common: they are real 3D effects, where graphics, photos or even - be placed videos on real 3D objects - the first time in Bogart history can. These can then, together with adjustable lighting and where it fits also fly with shadow over scenes.
Is a "
globe
" effect with very high-resolution world maps, which are available in different variants. This provides a hop from one country to another or a touch from space not handicapped.
If you want to a "
text
" in 3D perspective in a scene place, including for an appropriate long-term effect is present. With XYZ position and free rotation of all axes the font can be perfectly aligned with the rest of the scene. By selecting a moving scene as a texture for the writing is very interesting design options.
As an alternative to a beautiful 3D static title offers "
text Flight
" also moving titles. The movement from one of the four directions of screen and, optionally, the rotation about one of the three axes are adjustable.
In a flying cube, the "
video block
" special effect, up to four different scenes can be defined for the pages while you can top and bottom colorise arbitrary. The cube can then turning to fly left or right from all four sides by the image and continue.
Supplemented the four special and long-term effects of
five transition effects
. Different "
tile
" effects can decompose the image, for example, in a number of variations in 1-100 tiles rotate the pieces to the next scene and fade, explode or implode. Or the "
video block
"Functionality is used as a transition between two scenes, which can be adjusted depending on the effect rotation speed, background and lighting here. Thus the 3D-world effects are very special and also very frequently requested features that have never been possible with Bogart were. However, since this software package used special 3D routines of Windows, it is limited to Windows Bogart.
IMPORTANT NOTES
:
This software runs on all Casablanca-4 models. PCs with Windows Bogart must support OpenGL 4, which should be the case for all devices from 2010 onwards. If this does not install the software on very old hardware, updating the graphics card driver from the respective manufacturer can help.

3D World is due to the complex calculations are not compatible with the Bogart effect stack! All Bogart updates that appear after May 2019, therefore, the use of 3D World effects will block the effect stack.
B4W Required 11.1 / 10.4 / 9.10 / 8.15 / 7.18 / 6.20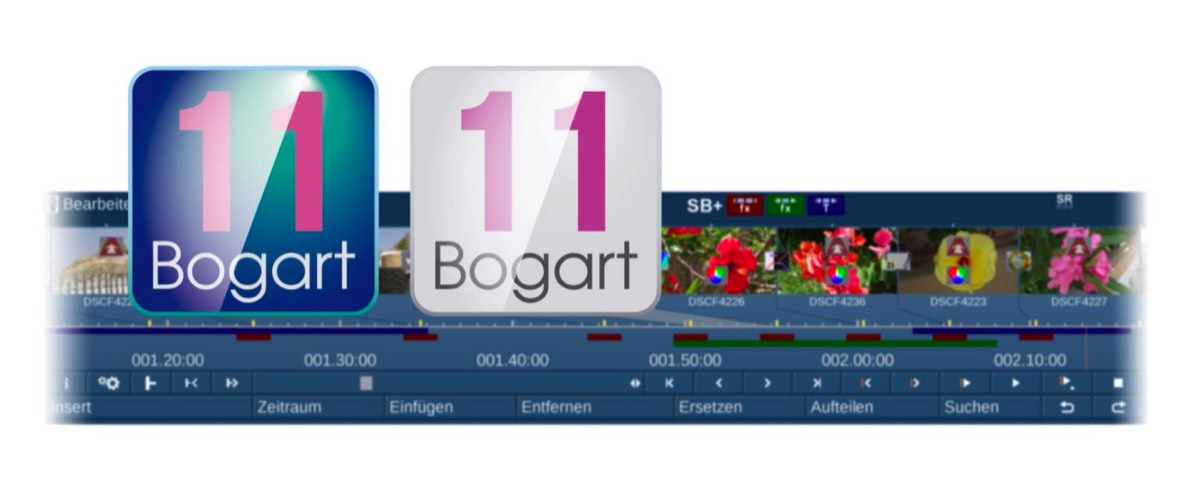 Bogart for Windows v11 has arrived !


The prices for updates to Bogart 4 Windows updates are:

Bogart 11 Update from version 10 Bronze = £29

Bogart 11 update from version 10 silver = £79

Bogart 11 update from version 10 Gold = £149

Bogart 11 Update from version 6-9 Bronze = £39

Bogart 11 update from version 6-9 silver = £109

Bogart 11 Update from version 6-9 Gold = £219
Bogart 11 for Windows extends the Casablanca-4 Windows PCs with this latest version of B4W software, with the latest features. According to the wishes of many loyal Bogart users improvements to the workflow and ease of use have been integrated into this new version.

The latest Bogart version should always be installed as it's also a free update for all B4W users on v6-v10 and brings free bug fixes and Windows adjustments since 2013 with it. With an update, the functions of higher versions remain "hidden". These can be accessed at any time with a 11 Bogart licensing code to unlock it.
Note when upgrading from very old versions: Some innovations of recent years can (suitable for screen-resolution 1280 × 720 pixels) affect only from the window-resolution "medium" because on smaller screens no place for the clear menus, the presentation of the effect tracks is the time line, the rider-operation and 9 tracks available.

The new features in Windows 11 Bogart as an update from version 10:


Settings:


A search online for system updates is now possible after the installation.


Project Settings:


The project selection dialog now has a list of 'most recently used' projects includes also projects in other
Disk Juggler
project environments and on other hard drives too.


Import:


Import with additional RGB correction when the expert menu is active in the "image / tone correction." (From GOLD Edition)
An alternative to automatic format archive, there is now a manual archive. "Use format archive" must be turned off to it. (From GOLD Edition)
In files existing comments are now taken. This does not work for all file formats and is not always reliable due to lack of uniform standards. (In the Bronze Edition, these comments can search, but do not change.)


Edit:


Right under the big scene image can now be shown the comment. (From GOLD Edition)
The search PowerKey "Ctrl-f 'now also includes the comment with. F3 shows the next hit Shift-F3 previous.
The scene bin can now be sorted by name, length and recording time. Sort manually is of course not possible.
The scenes selection (eg in arabesque) remembers the last selected scene will automatically activate this the next time.
Jump new switch in the Edit menu on the top left too quickly to the previous and next chapter mark.
New switches to the playback marker without keyboard by +/- 1 image move.
Scenes in the storyboard can now be split on orange marker position. (New "Split" button in the storyboard, right next to "Replace". Fine adjustment with +/- or Alt with the new switches to "splitting")
In the period menu, there is also a "splitting" switch. So you can sift through the whole storyboard in full screen and cut scenes apart.
When searching / Restore of scenes in the tray from the storyboard is now the in / out at the time of insertion into consideration (when by Sentry restored projects not possible)

(From SILVER Edition)

The automatic display when crossing the storyboard "Plus" timeline can now be turned off (wrench bottom left). Then the image is displayed only when holding down the "Shift / Caps" button.
This clears at least one piece of music ... 'demands were as much as possible reduced.
When storyboard play in the small window now runs a counter, and the storyboard above is carried.
Menus with Storyboard Display: With the new SB + 'switch can, Storyboard Plus' display fast switched on and off. (Top next to the coloured track switches)
effects:
Long-term effect "pattern 3" offers the A + suppression of graphics.
The set length is now realised per transition effect and used the next time you insert the effect.
The freeze frame effect has extended under the new switch "preferences" time adjustment, similar to Edit / New.
The long-term / Special effect "blur" now produces better results.


Titling:


The writing page now has a favourite list, similar to the effects menus.
The image pool has been extended by a few logos and images, which can be used particularly well as "panel background" in Bogart and Vertigo Titler.


Audio Editors:


Advanced splitting for piece of music, like for video since Bogart v10.
16 new audio effects, preceded by "B11" have been added.


Audio dubbing:


The mixer includes a tab now, Automatic correction 'for individual pieces of music tracks or simply to remove distortion.
Dividing pieces of clay on the position markers (except O-sound track 1): In the audio dubbing is found right below the soundtracks a scissors symbol. pressing the, the selected piece of music is divided at the previously set bookmark. (Possible bases will be removed!)
In the "envelope" there is a new button "Insert base at position markers" which inserts a new base on the orange marking the active piece of music.
With, influence '(new point in the small menu, turn left at the track number), you can adjust all audio samples of a track in the volume and aperture at a time. Example: on the commentary track are xxx clay pieces, all of which are soft lower the O soundtrack to -10db. With the "influence" the appropriate corrections are applied to all audio samples in the commentary track automatically. Manual changes remain possible.
12 pieces new audio effects, preceded by "B11" have been added.


Export:


Several exports in various formats, qualities, etc. can now be inserted into a "queue." The selected formats can be saved as an archive and reloaded. The queue is then processed at a time (eg overnight).
In the Export menu option automatically is to free them from overloading the storyboard as in the dubbing. Users can choose which tracks should not be changed (for example, comments) and all others are then adjusted.


Various:


After saving, exporting archives, video and audio files a Windows Explorer window can now open folder 'to the destination folder to be opened.
The Windows Pro package now recognises compatible NVidia graphics cards with H.265 encoder (Settings / System / Information + hardware test).
If a supported card found (NVidia 1050/1080, Pascal architecture), the export active WinPro now (MP4) and NVIDIA H.265 (MKV) NVIDIA also offers hardware-accelerated H.264 formats too.
Without NVIDIA map a software-based H.265 is depending on the processor (MKV) Export active WinPro package.

Export formats support which chapter markers (eg MKV, MP4, ..) take over the chapter marks that were set in Bogart STORY BOARD (not Arabesk). Player which such chapter brands support (VLC, MPC-HC, ..) thus allow Chapter +/- or direct chapter marks. In the exported file here also the project name is entered as "Title" in the meta-data if the format supports it (eg MP4, MKV, ..). The VLC player shows this upper left of the players window.
Important notice for users with multiple systems Bogart: Projects which have been processed in Bogart 11 can be edited only limited by the older versions! Insert titles in such projects, for example, not possible with Bogart v6 v9. Users who work with disk Juggler on multiple devices projects, please must install the latest software everywhere! A Bogart 11 activation is not required on all devices (but of course makes sense to avoid any restriction).


This brand new Casablanca is the smallest model yet, the "piccolo",
The time is right for a small device that you could put in your pocket and can connect quickly with any HDMI input or even a 4K one.
This i5 unit comes complete with wireless keyboard and mouse and thanks to a 250 GB SSD disk startup time is very quick and with a 2 Tb disk you can edit huge amount of video data too.

If you want to burn DVDs or Blu-rays you can buy an external Blu-ray burner for £149.00, with a £50.00 surcharge to include the latest Arabesk7 version.



PiP-Studio 3 was initially intended as a successor of PiP-Studio v2, which has been established on almost all Casablanca systems for decades, and for which there was no version for Bogart Windows.
But a lot of ideas from the developers and suggestions from Bogart fans were taken into account and now PiP-Studio v3 is a brand new powerful and comprehensive program for composing videos, photos, titles and animations .
With PiP-Studio v3 it is possible to create elements that include either a video scene, a pattern from the ImagePool, an animation from the Anim Pool, a colour area or even some text. The "PIPs" can have a border and cast a shadow even have a label if needed and masks from the ImagePool can also cut them in shapes. It is also possible to insert any anchor and waypoints for the elements to animate their position, size, cropping and rotation in any way.
The optic, the motion and the changes of elements can be easily transferred to other PIPs, significantly accelerating the creation of complex compositions. Of course you can also change the layer order of the elements and their transparency, which allows a lot of freedom in design. For very creative users, there is a rendering method known from the MX-Creator that allows the overlay of animated objects from a black background (like fire or light effects,...).


Minimum requirement: Bogart 10.0a / 9.3a / 8.8a / 7.11a / 6.13a / 5.19 or higher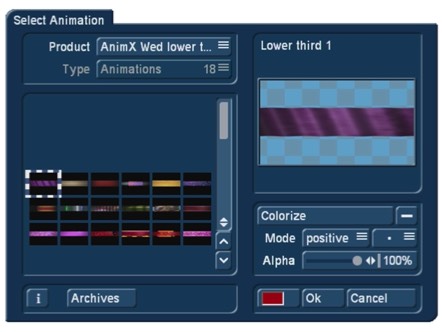 AnimX Arabesk Bogart Windows
The package comes with the long-term + special effect "Arabesk AnimX1" and a large collection of animated objects for Arabesk
and all other programs that use the Anim pool.
The elements can be selected in Arabesk as a background, moving background, moving overlay or animated buttons
. With the included effect itself, any two animations from the Bogart Anim Pool can be placed on a scene. So nothing stands in the way of a combination with other popular "X" effect packages.
The animations are available in full HD resolution and are therefore ideal for Blu-ray creation
. Of course, many can also be used in DVD projects. The following entries can be found in the Bogart Anim Pool after installation:
Arabesk AnimX1 Background:

10 high-resolution graphics




25 animated backgrounds

Arabesk AnimX1 switch:

65 animated switches

Arabesk Menu Templates:

30 Templates

, named for their versatility AnimX01 - AnimX30
Tip: Each of the existing templates can be customised to your personal needs and desires (favourite font, colours, etc.) and saved as a "custom template" with a custom name!
In the long-term or special effect "Arabesk AnimX", you can use the "foreground" button to select the first animation, position it on the scene, specify a fade-in and fade-out time and how fast the animation should run. With the option "Use foreground" you can determine if the foreground uses animation - or if you want to switch it off for certain effects.
Similarly, for the background animation you have the corresponding switch "Background" and the option for "Use background" .
In Arabesk the selection is done according to "background" and "switch".
Minimum requirement:
Bogart for Windows or Casablanca-3 / DVC System
From Bogart Version 9.3




Time-X for Bogart Windows
Slow motion as if it were filmed by a high speed camera or fast motion sequences with high quality plus variable acceleration and deceleration within the video scene are all now possible with B4W Time—X along with the possibility to eliminate disturbing flashlights. Time-X also allows important changes in the timing of scenes and so it is therefor possible to speed up or slow scenes down with a variable rate. The software calculates this completely new, individual frames by so-called warping and interpolating the original sequence. This is done using highly complex technology so that the motion for each individual pixel is recalculated and this results in a stunning quality albeit with a long render time (Time-X can be used with back-ground rendering).

Time-X allows the creation of slow-motion scenes as only possible when shooting movies with high-speed cameras. The slow motion run smoothly and without jerking can be used even with camera movement such as panning or zooming but of course not all raw material is good for strong slowdowns. The best results will be achieved when you already think of what you want in super-slow motion when recording the actual video.

For critical raw material that doesn't provides good results when used with the 'normal' settings Time-X offers various other settings for image analysis to improve rendering and templates for quick and intensive rendering to get the results that you were after.

Another useful feature of Time-X is the removal of interfering flashing lights within the video scene that would seem even more disturbing when made into slow motion so the program analyses jumps in brightness and can be used in scenes at original speed too.
Time-X can be tested in demo mode - use the link below to download and try.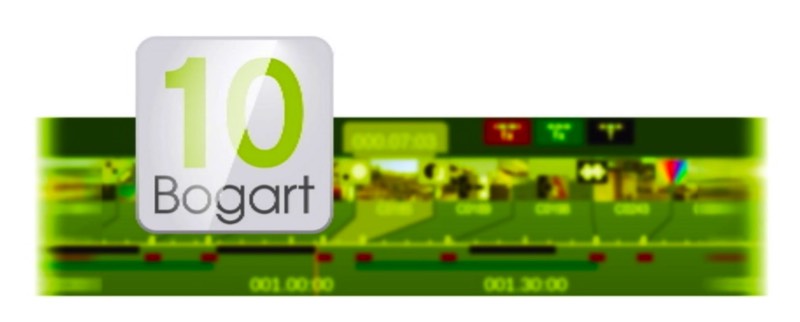 Changes with Bogart 10 Gold Windows from version 9:

Settings:
The automatic playback repeat is switched on envelope (in trimming / splitting, etc.) can now be disabled ( settings / controls ). (Editions silver and gold)
If no manual window resolution was not set, it is now 'up' under the resolution instead used 'medium'.
Project:
Progressive projects are now "standard" and is now available on the smallest Bronze Edition.
In the project settings directly can now format a video clip on the disk are queried to match an empty Bogart project it. (Gold Edition)
Import:
The arrangement of the controls in the Import menu is clearly structured .
When importing, you can assign directly a group name for all imported scenes. (Gold Edition)
When importing may be directly awarded a name for the imported scenes to which are then appropriately named and numbered (eg hotel = Hotel.1, Hotel.2, etc.). (Gold Edition)
The import of 50 / 60p material into a 50 / 60i project now produces flowing movements.
When importing interlaced material into progressive project without active expert menu of Deinterlacer is now always enabled.
to import into an empty project material which does not fit into the current settings, project format and file format will now be detailed.
To edit:
The additional "storyboard PLUS" view combines the easy-to-use Storyboard mode with the clarity of a timeline-based effect display.
In Storyboard "Plus" presentation, the effect tracks with the colored symbols on / above can be switched off individually.
By clicking on any effect in the storyboard "plus" track can be changed directly to the effect time or the effect settings.
Position Marker in the Edit menu (with Storyboard Plus display) for playback of any Storyboard position.
(With Storyboard Plus display) you can now also in the Edit menu Play "window" .
The play marker in the Storyboard Plus display can be shifted frame accuracy by pressing Alt and +/-.
The Effect menu button on the navigation bar now have a colored marker to match the storyboard "Plus" display.
It can now track effects are also placed on long-term effects, and these are used as simultaneously in a scene.
Dividing menu also provides an "Advanced" view , which makes cutting long scenes much easier, clearer and more comfortable.
Inserts in the storyboard are now displayed with background and insert scene pictures. An additional frame around the insert little picture and a symbol on the scene provide good visibility.
The trimming the Edit menu preview window can now also be done with audio. (Gold Edition)
The project can be changed directly from the Edit menu now by clicking on the project name right above the preview image.
In the full-screen playback can now be hiding the playback menu will by clicking the video and displayed again.
The 4-image display in trimming menu now uses the space better and offers correspondingly larger images. (Editions silver and gold)
For playback, the Edit menu is now a 'flow' through "opt" are set so hard connection sections can be controlled quickly.
In the Edit menu there is now for the scene bin a "Search" button, which is selected in the drop scene in the storyboard.
From the Edit menu, multiple scenes can now be selected and renamed at a time.
In trimming menu may duration of the "Play In point + out point" of 1-10 seconds can be set.
effects:
In the Effect menu, there is now a "gear" switch, which calculates all effects in the currently visible range. (Editions silver and gold)
The length of effects can now directly by clicking on the corresponding icon effect in the storyboard to change.
Period / 'whole scene' in the image processing / titling no longer omits any existing transition effects.
Is the endless preview turned off, you can see the position of the preview still image freely set by slider. (Gold Edition)
After Recording:
The dubbing is now offering a storyboard "PLUS" mode , which combines the advantages of storyboard overview of the advantages of a zoomable timeline.
In dubbing the position of the playback marker to "Manual" can now be connected (small needle bottom left). So that they no longer automatically jumps changes to audio clips.
The volume correction for audio clips can be done either via the tab 'Mixer' (now soundtrack active = Mixer for entire soundtrack piece of music active = correction for other tracks ).
The overload test in the dubbing can now be applied to the visible region or the entire Storyboard. (Editions silver and gold)
In dubbing the piece of music are mixer settings for the track corrections 1-9 with "copy" (MS) and "Paste" (MR) transferable to other pieces of music. (Also with PowerKey)
Various:
Under Settings / Control can now System Information for Support query which are then stored on the desktop.
Check out the software page for options to upgrade or purchase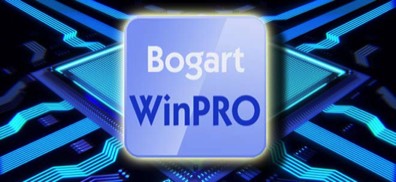 The Windows Pro package uses the power of the Intel HD graphics unit, which is present in all Casablanca-4 systems and many PCs with Intel processor. This software pack is included in the latest versions of the B4W system software but must be purchased to activate.
So (with i or p) you can, depending on processor performance, project resolution and mode significantly boost the speed of Bogart Windows. For example in the course of development up to 10x faster video import was measured in an UHD project. Many important and popular Bogart functions are also optimised with Win Pro acceleration. These are, among others, listed below:

Video-Import
crossfade
Video Decoding and Encoding
Hide
circular aperture
fade in
wipe
Photo proofs
Cross Dissolve
color correction
double exposure
Zoom
color bezel
MX Creator (additional software)


To use the new technology, the following are the minimum hardware requirements needed:
Processor: Intel i5 / i7-4xxx (4th generation) or later (notebook processors can be limited depending on model)
Active Intel HD graphics (included in the processor, if necessary - but disabled)

With Bogart v9.4 installation (incl. 8.9 / 7.12 / 6.14) is a hardware test to check the system available. This shows whether and in which project-resolutions acceleration can be achieved with the WinPro package. Due to the variety of different PC systems from third party products but this test can only display a fundamental WinPro acceleration. The test cannot determine whether Bogart features will be 0.1% or 1000% faster.

The actual achievable acceleration on every system can be tested individually and is available in the free installable Bogart DEMO version which has the active Windows Pro package. This demo version is completely independent of the normal Bogart installation. However it will not affect any existing projects and the DEMO version can completely independently tested and later uninstalled again. Any projects completed in the DEMO version are not exportable and will disappear when the DEMO version is removed.




AnimX Circles for Bogart Windows (* plus UHD versions)
AnimX circles has a large selection of 200 Special Effect foreground and background animations plus graphics.

With it any two animations from the Bogart AnimPool can be placed on a scene. So a combination with other popular "X" effect packages is not handicapped.

The animations are in HD and UHD (*) resolution before and can be found in Bogart AnimPool under the following entries:

• 50x HD foreground: "AnimX circle HD Animations"
• 50x HD background "AnimX circle HD backgrounds"
• 50x UHD foreground: "AnimX circle UHD Animation (*)
• 50x UHD background: "AnimX circle UHD backgrounds (*)

You can select with the switch "foreground" the first animation, position them on the scene, determine the fade in and fade and control how quickly the animation to run in long-term or special effect "AnimX circles" one.
You can then determine whether the foreground animation uses "Use Front" This choice is - or should be switched off for certain effects.
Similarly there is also the choice for the background to be animated with the corresponding switch "background" and "use background".

Minimum requirements:
Bogart for Windows or Casablanca-3 / DVC system from Bogart 9.3
(*) The "extra" 100 UHD animations are only part of Bogart 4 Windows version and require a separate 1.3Gb download.




Quick Photo 2 for Bogart Windows (needs B4W 9.3a / 8.8a / 7.11a / 6.13a or above)
QuickPhoto 2 is an add on program that allows the editing of digital photos and create slide shows easily and can be loaded and tested in DEMO mode too.
Also, with Quick Photo 2, designing collages (with moving images) is possible and these collages can be very easily produced from digital photographs and then 'tracking' shots, across the collage can be produced too.
Quick Photo 2 also benefits from the newly introduced Bogart 7 technique of high quality photo-Imports, giving you not only a scene in the selected project format but also the photo is stored in its original resolution too. As such Photos can then be worked on further without having to accept losses in the quality of zooming, when panning or with tracking shots.
With Quick Photo 2 it is very easy to use a large amount of photos, edit, add effects and "export" as a "photo-montage" into the storyboard. After that, the rendered photo show can still be edited like a normal video scene and have added narration, music and/or titles before being output on DVD, Blu-ray or to a USB stick as a file.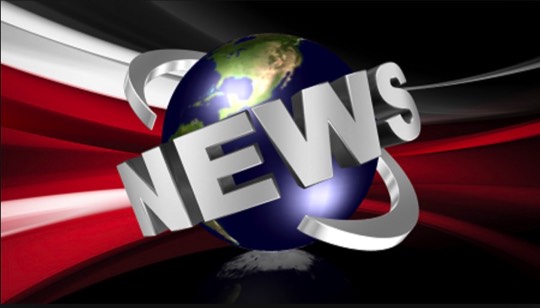 FX Packs 1, 2, 3 & 4 + 3D Shapes Professional
Just released we now have some of our older favourite software titles to use in Bogart for Windows. All the first four Effects packs have been converted to be used with B4W along with 3D Shapes too. All these are on our software page ready to download and try in DEMO before purchase.

Even better news is that by updating to the latest versions of B4W (v9.3, 8.8, 7.11 & 6.13) you also get a definite favourite 'Page Turn' back included in the system software, for free (like it used to be in Bogart and Smart Edit). Not only that but you will also get the BlueBox facility back too. Now this does not have all the facilities of Blue Box World but nevertheless it is a fully functioning chromakey tool and is also complimentary as long as you update your system software - which is always to be recommended.



MX-Creator for Bogart Windows
With the photographic effect multiple exposure you can merge different individual images to form an overall picture.
This technique is often used in feature films. With the new add-on software "MX Creator" this kind of effects can now also be produced in Bogart.
These two scenes, or a scene and a pattern can be superimposed and the opacity of the second overlapping scene can be freely adjusted.
To use the effect even more creative, ten different modes for effective mixing of the two levels.
Also rotation can be selected for the superimposed scene with start and end can be settings, which also related elements can be animated and adjustable fade times the mixture complete the effect calculation.

The range of MX Creator different colourations is vast with overlays, moving textures, darken/lighten certain areas by masks or gradiants therefore creating effects for special scenes with i.e. black background, pseudo-HDR video generation, cloud / smoke overlay etc.
The more you experiment, the more interesting and more diverse applications one finds - download and try it in DEMO mode now.


Minimum requirements:
Bogart SE
version 9.2, 8.7, 7.10, 6.12, 5.17
. Please take care in general, always ensure that the latest version of Bogart system software with arabesque is 6 or 7 is used.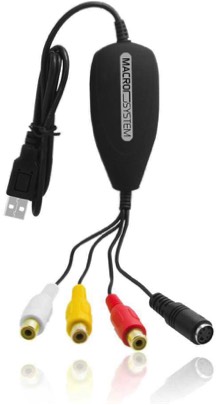 Many users of the Casablanca editing systems have lots of old recordings in VHS, Video8, S-VHS or Hi8 materials on the shelf awaiting processing and the new breed of Casablanca has been lacking analogue inputs.

So, whilst the Casablanca 3 devices have analogue (CVBS / YC and audio) inputs, there now is a specialised solutions for the Casablanca 4 Sytem and Bogart for Windows to import older video material.

We have selected a "USB video converter" and programmed additional software that lets you capture analog video in Casablanca 4 devices, or Windows PCs using Bogart for Windows, directly into the Scene Bin ready for editing.

The "USB video converter" has a 75 cm long USB cable that allows you to use one of the rear USB ports (fastest connection) but at the same time allow the video device to be connected by the video inputs Red + White audio right-left, yellow for composite (VHS / video-8), black for Y / C (/ Hi-8 S-VHS) in the front so that the equipment controls can be operated easily in the working area. At £120 plus postage it will be a definite asset to the Bogart 4 Windows family.



FX 9 MultiColour for Bogart Windows
The Effect Pack 9 - Multicolour brings its combination of speed, colour and an enormous dynamic in its flow of fresh air to the world of video effects.
Multicolour obtains its strength by short transition times between two scenes. The combination of specially created masks and a choice of colours brings a special dynamic in your videos that will delight any viewer.
The use of multicolour is incredibly easy and leads always guarantees spectacular results: select just one of the many supplied masks, number of desired colours (up to 10 colours are possible) and adjustment of colour values ... finished the effect. Other options such as opacity, gradient or mask rotation You can make further adjustments and refine your effect.
The package includes the transition effect Multicolour and 70 special masks. These masks can be used by all other supplementary programs. Simultaneously, Multicolour can on all active access masks. (For example from UltimateSpiceBox, Magic Lights and Liquid Image)
Users with active Spice Creator can also use self-created masks in Multicolour. Due to the rotation and the colour animation is thus an almost infinite number of different variations allows the transition.
The effect package 9 - Multicolour can be tested as a demo version.





Vertigo - now available for both Bogart and Bogart 4 Windows
The Vertigo Titler enhances the creative design possibilities in the titling with Bogart.
The text settings offer:
Bold style

Superscripts and Subscripts Font

Writing in caps mode

Copy vertical or horizontal adjustments in all rows or panels
In the font styles , there are functions for:
Inside / outside / symetric adjustable border

Facette settings for text with 3D look

Punch holes with different shapes, corners, masks and geometry objects in texts

Eight different types of zigzag deformations, adjustable in strength and count

Displaying text-alienation as real-time preview in the text-entry

Real-time preview when changing text textures
75 pcs style templates, either with or without keeping the own font, from the following areas:
Standard representations

Elements

Wood

Metal

Nature

Stone

Special

Individual, stored templates
Extensive management and editing of text and graphic boxes:
Copy function for all boxes

Improved settings for individual or general borders of boxes

Moving text boxes within different layers

Centering function for boxes

Significantly improved choice and positioning of box backgrounds

Clear grouping of background graphics/textures

Real-time preview when changing box textures

Create crop masks to get round, oval and other panel backgrounds
Improved pages management with page paste before/after, move pages
Easy handling of multipage title documents

Overview function with multi-side view and lightning-fast switching between several pages

Copy function with range-support for plain text style, sizes, orientations, backgrounds, borders,... to lines / boxes / pages,... for global changes in multi-title documents

An improved archive with individual load / save for boxes, pages, documents
The Vertigo Titler is preinstalled with Bogart 9.0 (incl. 8.5 / 7.8 / 6.10 / 5.16) automatically. A separate installation of Vertigo is not necessary. It can be switched to "Demo" mode at Settings / System / product installation for testing. There is a demo logo rendered, which can be removed after the Vertigo activation and another rendering of the title.


NEW - Casablanca 4 Meteor
& Meteor PRO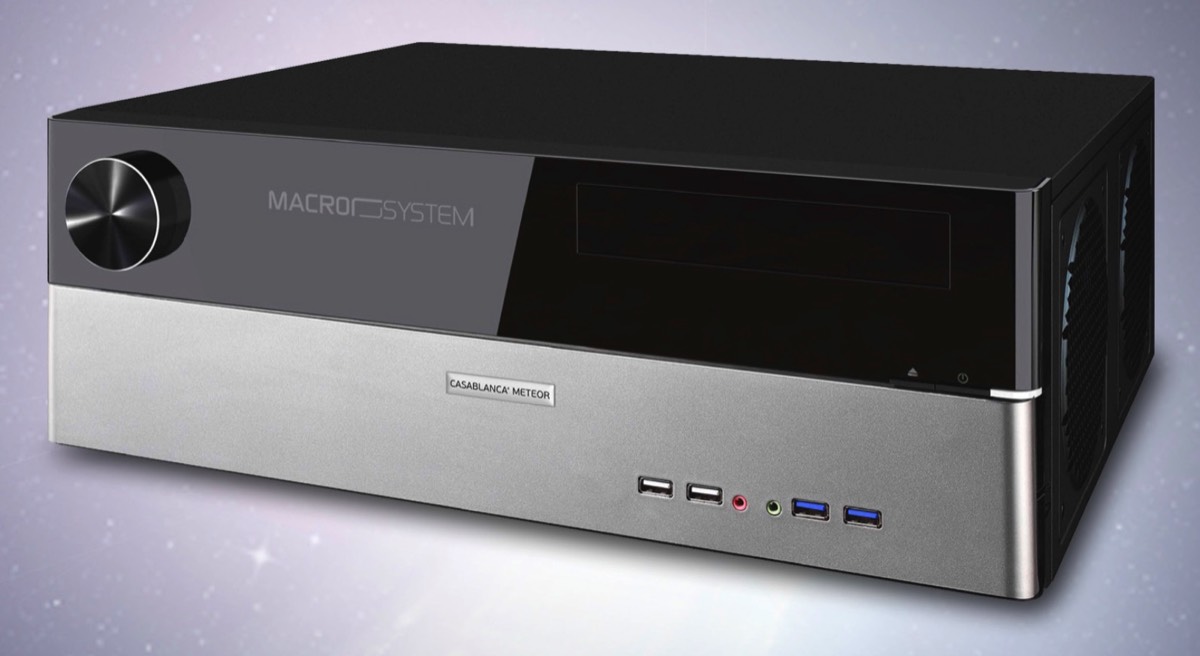 The Casablanca Expert, Chet Davis, has produced some new tutorials that are available now, on-line. These cover some of the newest products and are presented in an easy to learn format. Once you've paid your fee you can access the site as often as you like and use the tutorial over and over again.




Arabesk v7 for Bogart for Windows (included in Bogart for Windows v8.3 download)
Arabesk 7.0
(installed with Bogart) -
Some features listed above are only available using the Gold version of B4W. Please try in DEMO form to test all features available on your system version.
There is now a disk preview for DVD and Blu-ray menus (without film having to be rendered).

Undo and redo function in the menu creation

Chapters are definable directly in the storyboard.

The quality settings have been revised and moved to the "Disc projects" menu.

Data rate now has an 'Auto' setting that automatically adjusts the image quality.

Reference images from Bogart can now be used for scenes and chapters.

Templates can also be stored for less than four chapters.

Small single or multicoloured patterns are now tiled the menu background.

Chapters can now be selected conveniently through multiple selection.

When entering text, special characters can now be used.

The film sequence can now be changed even with a Blu-ray.

Even when the project is locked the menu screen will still be displayed.

There can now be two audio tracks created (eg German and English).

In the Info list also reference medium, total duration, level and quality are displayed.

The reference medium is more apparent and will be automatically adjusted when changing the target format.

When designing the menu colours and graphics now have a small preview too.

You can now pick colours up even from the current menu screen.

50p projects are now supported and converted to burn in 25p.

Projects produced in 1280 x 720 are now supported.

The 21: 9 letterbox format is now supported in Blu-ray (only with active additional product CinemaScope).

Several small improvements and fixed imperfections and errors amended indication of the number warnings, frame colours, better Windows image quality of menus.

All new features of Arabesk 7 can be tried in arabesque demo mode.

Symbols in switches/buttons are now larger for better visibility and in White.

Locked projects can now also delete.

Some translations have been updated.




Aspector for Bogart Windows
Aspector for Bogart for Windows bridges the gap between old recordings in 4: 3 format and the modern 16: 9 footage.

Usually when importing old material, there are several problems: Black borders, distorted images, heads or feet are cut off.
Fixing this often requires a lot of effort b
ut with this product you can integrate your films from the past into current projects.


Edge correction with precise adjustment

Aspect correction with templates and fine adjustment

Flip and rotate scenes

Zoom and move the image content

Fuzzy, colored, glowing, textured, mirrored edges with many settings and variations
Also, soft or hard dividing lines, colored or textured, can be used. And as these corrections are mainly needed at old videos, Aspektor can also increase the sharpness or create a blur to the image.
All results of the correction will always be displayed in real time in the software. To succeed in a perfect and playful adaptation of old movies, quickly and easily.

Minimum requirements: Bogart Version 8.1 / 7.4 / 6.6 / 5.12 or higher




Spice Creator for Bogart for Windows
The Spice Creator creates custom black and white masks from a large pool of templates.

These templates can be edited and changed in many ways.
The result is then stored as a separate mask. Bogart 8.2 / 7.5 / 6.7 / 5.13 or higher is therefore required for the operation of the Spice Creator.
This own masks can be used with all effects that access masks. These include: Ultimate Spice Box, Liquid Images, Magic Lights Marks bezel ... The masks are available everywhere in transition and special effects, as well as in the Titler.
In addition, the masks can be dyed in many parts of the program with color 1-2-3. So great background images for Arabesk or titling can be generated.
The Spice Creator can be tested as a demo version for free. Masks to create, however, is locked in demo mode. But there is a small preview. Thus the altered mask can be simulated as a transition effect.
Mindestvoraussetzungen mit Download-Link Produkt + Handbuch
Minimum requirements: Bogart Version 8.2 / 7.5 / 6.7 or higher